At Five Quarters Real Estate, we're great believers in getting things done. Instead of wasting time on bloated structures or hierarchical conflicts, we prefer to roll up our sleeves and deliver what really matters: achieving fast, tangible results on behalf of our clients.
One reason why our team works so well is because we as members of 5QRE have known each other for a long time. In the time before 5QRE, we evolved the shared understanding of how contemporary real estate investment ought to work at the largest real estate investment companies in Europe. And at Five Quarters Real Estate, we're putting everything we learned into practice.
The first step is to be surrounded by colleagues who are professionally and personally outstanding and who perfectly match the 5QRE spirit and contribute to its further development. Colleagues who always have the best interests of the investor at heart, regardless of hierarchies, titles, positions or special role models.
The 5QRE team is completed by a supervisory board in which expertise is really not in short supply. Therefore, it also knows the challenges in the market and that new approaches are needed to face them. Hence, we can count on its full support for our business model.
---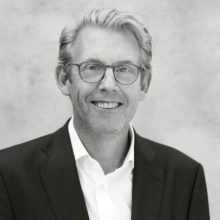 Peret Bergmann
Founder | Member of the Board
Before 5QRE, Peret Bergmann spent four years as Managing Director and Head of Fund Management with a leading provider of real estate funds. He was responsible for managing 19 funds with AuM of almost EUR 7 billion and a target volume of over EUR 10 billion. During this time alone, Peret launched eight pan-European funds on behalf of his institutional clients, focusing on the residential sector and the risk classes Core and Value add.
Peret entered the industry more than 20 years ago as a lawyer specialising in real estate. He later held various management positions, including a position on the management board of a Netherlands provider of institutional fund solutions. So he knows what he is doing.
Outside of 5QRE, Peret spends time with family and friends, tries to listen to lots of music, spends too little time on his racing bike, and has been a FC Bayern fan since childhood. Nobody's perfect ...
---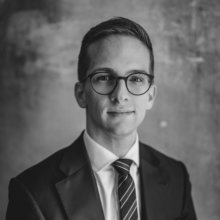 Stephan Helmich
Member of the Board
Before 5QRE, Stephan Helmich was Head of Product Development & Management at a large Hamburg-based company. There he contributed significantly to the development of the product range and the company, promoted his own ideas with all relevant departments and turned them into successful investments for institutional clients.
Stephan took his first steps in institutional investment management at an even larger address in Hamburg, where he was, among other things, responsible for national and international participations. Already the final thesis of his MBA studies was dedicated to the question of how professional pension funds can optimally exploit their real estate quota. So he knows what he is doing.
Outside of 5QRE, Stephan enjoys having a child with his wife, stands up for law and justice as an honorary judge, suffers (sometimes more sometimes less) with HSV and knows almost everything about cars, especially if they come from Zuffenhausen.
---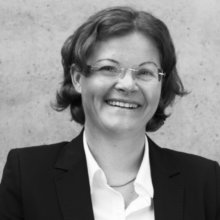 Tina Hermann
Head of Fund Management
Before 5QRE, Tina Hermann spent seven years as Director Fund Management at one of Europe's largest real estate investment companies, where she was responsible for numerous, sometimes very complex mandates. Most recently, she was primarily responsible for the European residential real estate investments of a well-known major German investment company, where she held the strings across all relevant disciplines. Before taking over the European seperate account, Tina was responsible for several classic vehicles (both multi-investor and single-investor funds) with a focus on German residential real estate.
Tina has got to know the fund world from all sides in her professional career. Starting with classic reporting and controlling/valuation of commercial and residential properties, she has always been happy to act as a contact person for investors and their concerns and feels at home in the world of figures. So she knows what she is doing.
Besides 5QRE, Tina enjoys her family, goes on holiday and is the most elegant stand-up paddler ... at least in Bavaria.
---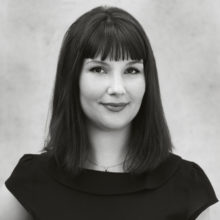 Marlene Sahak
Captial Markets | Manager
Before 5QRE, Marlene Sahak worked for four years as a Business Development Manager. Her focus was on new customer acquisition. She was responsible for internal processes and structures and contributed significantly to the company's development. Prior to this, she successfully developed new customer relationships and managed existing accounts as an inside sales representative. So she knows what she is doing.
Marlene's impressive expertise is based on a bachelor's degree in philosophy and catholic theology as well as a bachelor's degree in political science and law followed by a master's degree in urban historical studies. This in-depth education and her diverse experience make her a valuable asset to our team.
Outside of 5QRE, Marlene enjoys devoting herself to philosophy, especially the works of Plato. She has a fondness for turtles, particularly Mister Gladstone, and feels at home in the vibrant city of Berlin.
---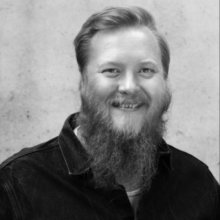 Söhnke Wandt
Head of Risk Management
Before 5QRE, Söhnke Wandt was the Director Asset Management Intelligent System Solutions for an international team at one of the largest real estate investment companies in Europe. His team and he were responsible for not only compiling real estate data for the countless properties from various sectors, but also analysing it from a real estate perspective and from a risk point of view.
Söhnke has combined his fascination for real estate and data since his studies and from the beginning of his professional career. So he knows what he is doing.
Outside of 5QRE, Söhnke enjoys travelling, spending time with friends at home and abroad, winning football betting games by a wide margin and being the world's best Fifa player (at 5QRE).
---
Industry experience:
>60
years
Responsible AuM:
>25
billion EUR
Transaction volume:
>15
billion EUR
Life experience:
>200
years
We've installed multiple control levels in our corporate structure. Perhaps the most important is the Supervisory Board, which comprises Arwed Fischer, Claudia Meier and Sebastian H. Lohmer.
All three members bring their own field of expertise to the table, making them an ideal choice for Five Quarters Real Estate. Arwed is a finance expert; Claudia is a specialist for institutional investment; Sebastian is a proven real estate expert.
The tasks of our three Supervisory Board members extend far beyond supervision. As established experts in the real estate business, they also act as important sparring partners for us when taking key decisions. Since these decisions are so important for you and your assets, may we briefly introduce all three members?
---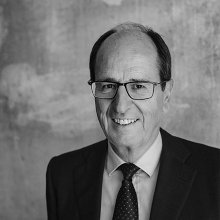 Arwed Fischer
Chairman of the Supervisory Board
Arwed Fischer hails from Germany's Upper Palatinate region. After graduating in Business Administration, he gained his financial expertise in the textile, automotive and construction industries before bringing it to bear as a Board Member at various large trading companies. Until recently, Arwed was a Board Member at one of Europe's biggest real estate investment companies. In addition to sitting on the 5QRE Supervisory Board, Arwed also enriches the supervisory bodies of other companies in the real estate industry.
---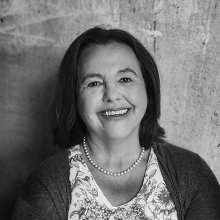 Claudia Meier
Member of the Supervisory Board
With 44 years of savings bank experience, Claudia Meier brings the institutional investors' perspective to the team. Born in Nuremberg, Claudia worked as an account manager for both business and private customers, as well as in Controlling. During the last 18 years of her active career, she was a Savings Bank Director with overall responsibility for the depot of around EUR 4.5 billion.
---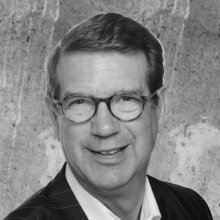 Sebastian H. Lohmer
Member of the Supervisory Board
Sebastian H. Lohmer, a cheerful Cologne native and Hamburg resident by choice with a background in banking and AIFMs, stands for extremely well-founded expertise and a broad network with institutional investors and real estate providers. In addition to positions with banks, stockbrokers and US real estate managers, Sebastian can look back on a very successful career in the world of regulated real estate investments. He was responsible for over EUR 30 billion AuM in several capital management companies as the responsible business leader. Now 5QRE will benefit from this special wealth of experience.
---
Residential properties are our speciality. Office properties are our speciality. Seven European markets are our speciality. And there's more.
Together with our network of highly-specialised experts, we also offer you access to retail properties, healthcare properties and attractive investment opportunities in new markets.
We believe collaboration and strategic partnerships are essential for companies that seek better results in today's business world. In our book, two heads are usually better than one when there's a challenge to master.
We believe the best way to serve our clients is by merging talent, expertise, technology and goals. And while strategic partnerships certainly require thoughtful consideration, their track record speaks for itself.
All it takes to tap into an entire network is a single phone call.